Put Our House Service Inside Coach Team To Work For You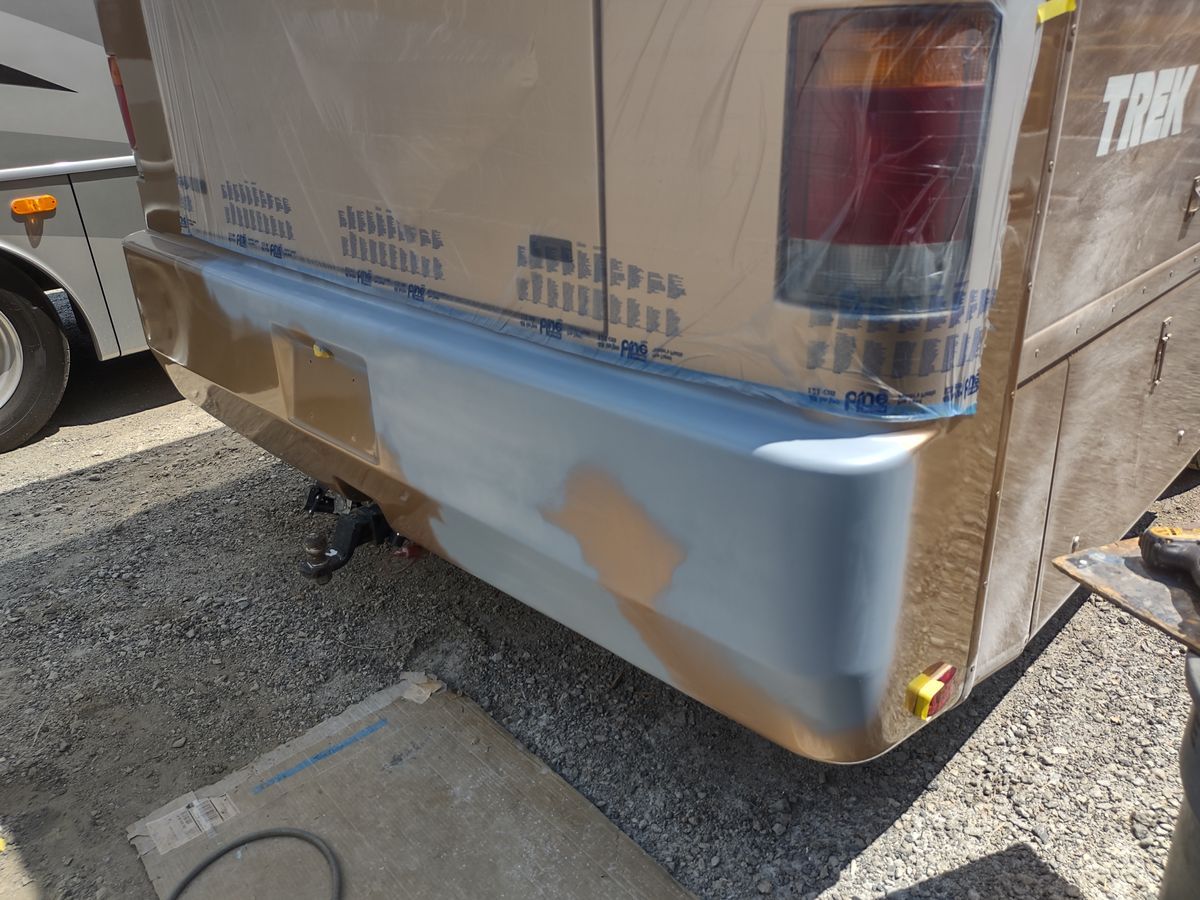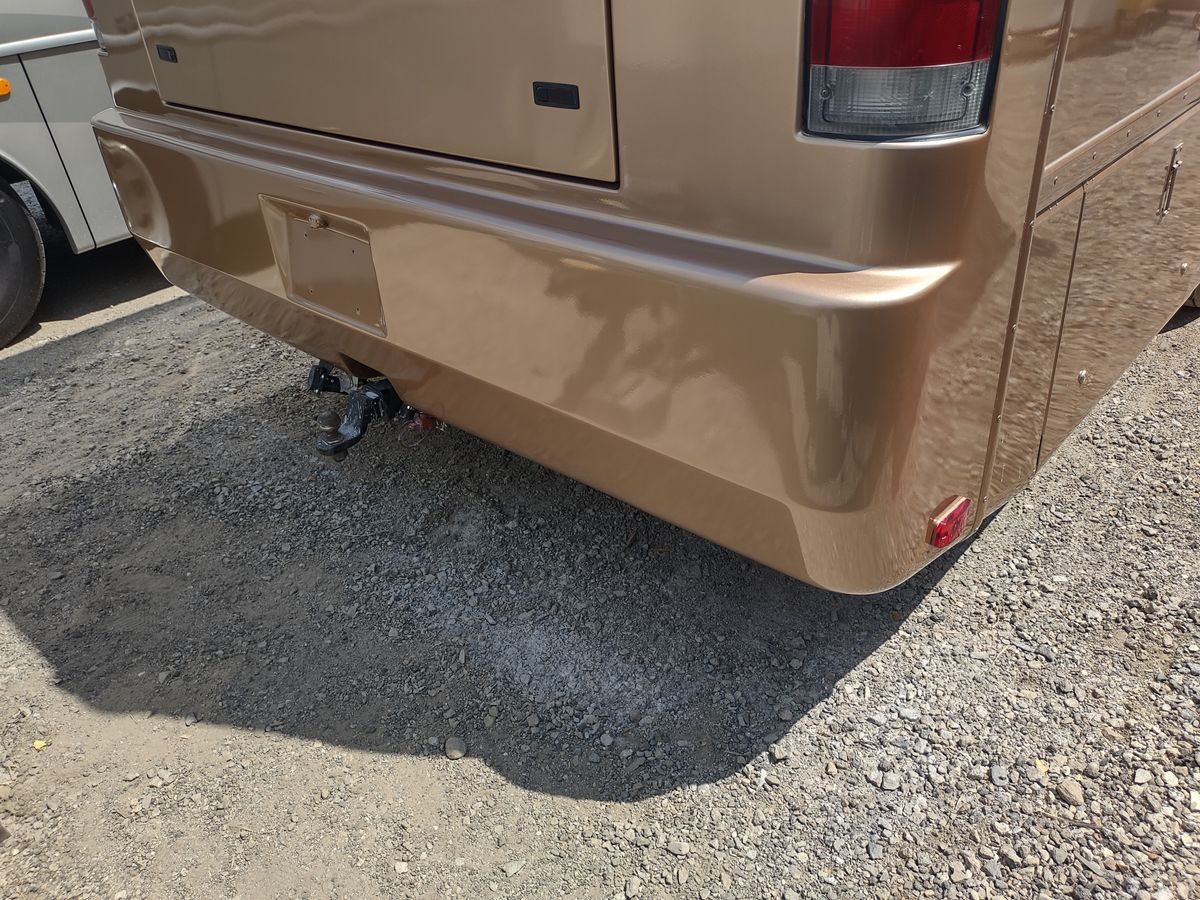 We're proud of our House Services and it's evident when you see our operation. Our goal is to be your first choice when it comes time for any of your House needs. From a Paint and Body to Tow Car Set Up, we have you covered. Call or Text today 909.792.0314
Chances are you didnt know we did these types of repairs. Yep, we do and we do a lot of "House" services. If you don't see something here You didn't know Redlands did all that.
Paint, Body, Glass, Roofs and Vents
Count on us here at Redlands for all your House needs including complete paint and
body where the techs use computers to not only match your color to mix it perfectly so it blends with the paint around it. We will use your insurance and we do all forms of body work including front end and rear cap damage. Call or text 909.792.0314 if you have any questions.
No one likes a roof leak and that's why we are experts. If it's a complete replacement like you see here or a simple patch or vent job, we have got you covered. We service and clean roofs as well, just tell your Advisor!
We learned a long time ago we need to help our customers with their windshields and glass needs and we're proud to offer the best service in the West. Got a Foggy Side Window? We can help you with that. Got a window or emergency escape that doesn't work? Count on us to get you safe and sound again
Slides, Slide Toppers and Awnings
You guessed it, we have some of the best techs for all your Slide needs whether it's the operation of or it's the topper or an awning issue, we have what you need. From Slide adjustments to complete overhaul, we have what it takes to get this difficult job done with the best techs around.
Is it Awning or topper fabric replacement time? Ask us to give you a quote, we do alot of awnings and slide toppers.
As you know, there are lots of systems inside your RV from lights to AC to hot water and yes, again, we have the experts to be able to offer solutions to the problems you're having as well as some suggestions for improved operations. If you don't see your issue listed here please call or text us 909.792.0314 and ask us your questions. We are ready to help with Appliances, Flooring, Seating, MCD Shades, HDTV, StarLinkRV, Residential
Fridge, Splendide Washer/Dryer, Microwaves, Plumbing, Heating, Safety and Warning Devices, Shower and more. Call or text us and you will find we most likely have your solution.
Count on us for all your coach and car needs. We are experts in the Blue Ox and Demco systems and offer installs and service on all brands. Our installs are easy for you to use and are meant to last. When you have a system installed on your RV and car with us, we will show you everything and help you understand the connection and operation. Nobody does as clean of a Tow Car install as we do. Our guys take pride in this and it shows.
Please Check your Safety and Warning Systems
Have us replace or inspect your smoke, carbon monoxide and propane detectors when you visit or better yet, take this as a reminder to pull down and inspect your devices. In addition we hope you take into consideration an upgrade to your Fire Extinguishers. We feel you should have a 2.5lb or larger fire extinguisher by your bed as well as upgrading the one by your entry door. It's an industry statistic that 65% of RV fires are electrical so if that means when you're hooked up and sleeping then we believe you should consider updating your warning systems and adding new extinguishers as needed.
Have us replace or inspect your smoke, carbon monoxide and propane detectors when you visit or better yet, MCD Shades Hands down the best Day Night Shade and we install a bunch of them. Call or Text today for your quote 909.792.0314
Recap of the Inside the RV Upgrades:
We have in stock and provide proudly for install; MCD Shades, Household Refrigerators, Lithium Batteries, 3000 W Magnum Inverter, Solar Panels and much more.
we always give the best price