Preventative Maintenance, Upgrades and Repair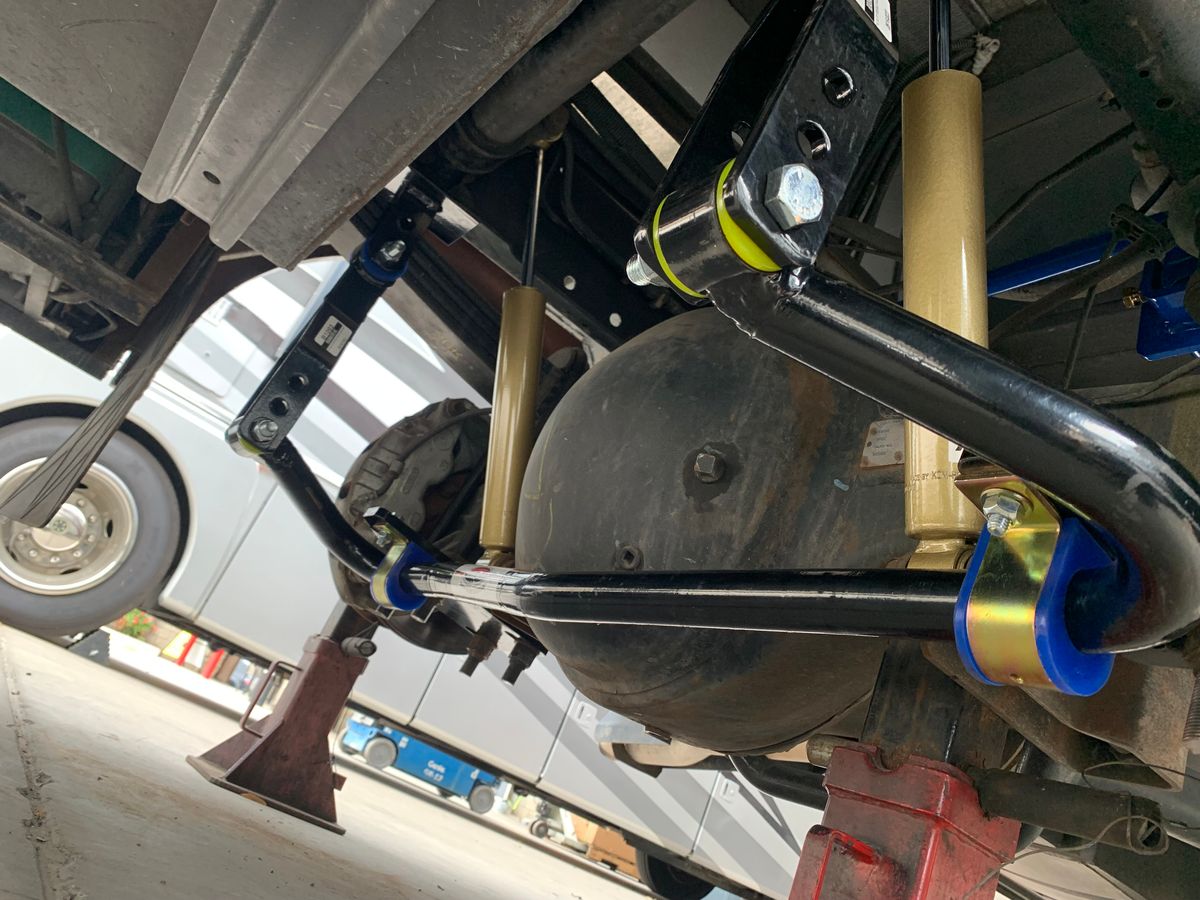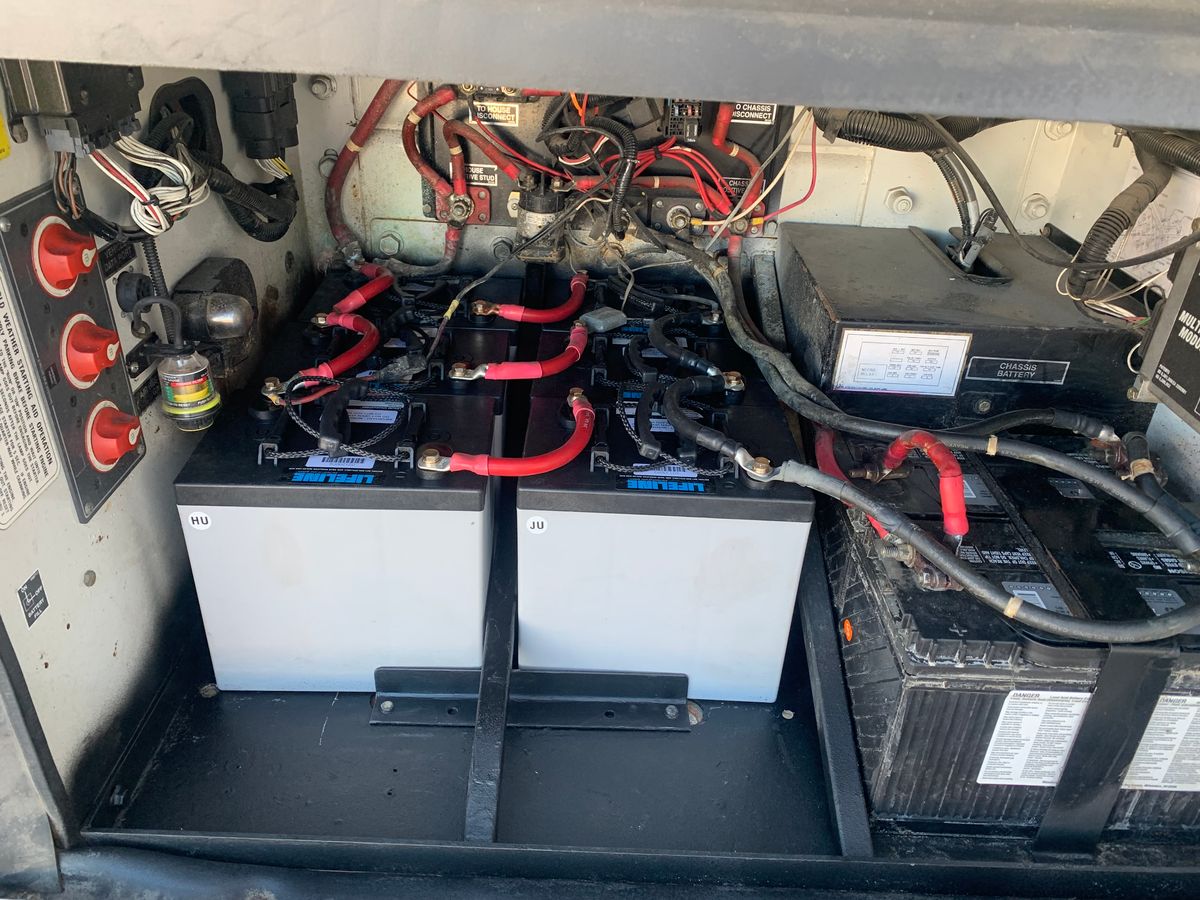 We're proud of our Chassis Services and it's evident when you see our operation. Our goal is to be your first choice when it comes time for any of your Chassis needs. From a simple PM Service to Diagnostics we have you covered. Call or Text today 909.792.0314
Engine and Generator Services
Engine Services
We have you covered for all your engine PM and repair needs. We service and repair all makes and models including Ford, Freightliner, Spartan, Sprinter, Cummins, Cat, Mercedes and more.
PM Service includes the best in filters and synthetic oils as well as a comprehensive inspection that's meant to keep you safe and comfortable on the road.
Have a leak, noise or engine light on? No problem, we can help.
Generator Services
We are your Onan Certified repair center and can help and assist with all things generator. We service all makes and models and we can help you with everything from diagnostic and PM services as well as big 1000 hour service.
Want options for your generator? Call or text 909.792.0314 today and ask about the amazing new dual fuel generators from RVMP.
Michelin Tires Dually Valves Nitrogen and Scales for Coach Weights
Tires are a huge investment and we're here to help you get the most from your investment. We have all premium tire brands available and we proudly assist you with Michelin's Advantage Tire Program where you get to save $$$$. Call or text 909.792.0314 today for more info.
What are Dually Valves? Simply put, they are a set of specially formed valve stems that don't use an extension. These 4 pieces fit the rear duals of your RV or truck. The inner dually valves are unique and are 10" long, the outer rear wheels take a set of shorter
Dually Valves that have a special bend. The use of Dually Valves eliminates the need for the dangerous and troubled extension.
Why pure nitrogen? It's simple, there's no moisture in our pure Nitrogen and it works! Again, we know how costly tires are so it's our intention of helping you do everything you possibly can to maximize the life of your new purchase and one of the best ways to help is to keep your tires free from contamination. Our Pure Nitrogen is free of any and all contamination, yep, that means no moisture, no compressor oil, no rust chips and the
best thing about our Pure Nitrogen is that it lasts in your tire a lot longer than compressed air, that means less tire headache for you.
AGM and Lithium Batteries, Inverters, Solar, Household Refrigerator, CPAP
If it's time for batteries or you're experiencing less than desirable results from your current set, count on us for all your electrical needs.
AGM and Lithium: Both these options give you much more battery performance than a typical lead acid battery and we're happy to explain how and why. Call or text 909.792.0314 today to get answers and options.
Do you want to upgrade to a Household Refrigerator or do you use 110AC Medical Devices? You might want to really consider a robust Lithium Battery System, Call us today and let us explain
We are experts in RV Solar, Magnum Inverters and more and we have options
for all RV's including trailers, Class C and more! Call us today.
Chassis Performance Upgrades and Laser Alignment
Koni, Safe T Plus, Super Steer, Roadmaster, Sumo and more. Without a doubt it is the difference these products make in how your coach handles and performs on your travels that put Redlands Truck and RV on the map. From the amazing Koni Shock to the sway eliminating Roadmaster Anti Sway bar we have what it takes to keep you safe and impressed.
Koni Shocks for RVs and now your Pickups are the first step to improve any RV or pick up ride. These oil filled shocks are techno wonders that make instant changes as you drive. Our customers have told us they can feel an 80% improvement after upgrading to Koni Shocks
Safe T Plus Steering Stabilizers for the victory in the battle against wind and ruts. We love this product because our customers do.
Roadmaster Anti Sway Bars fit a wide variety of chassis and they are great addition in the battle against sway
Super Steer products like the Bellcrank and F53 Radius Rod kits are proven winners in the steering fight. When used on their respect applications all Super Steer products work as promised.
Don't see your product or chassis? Call or text us 909.792.0314 and we will get you taken care of.
When you want not only the best but the most AMAZING ride on your Ford F53, you come to Redlands and have us install the miraculous Liquid Spring System on the Front and Rear of your Ford F53 Class A RV Chassis.
Without a doubt and by huge margins, this product distances itself from any other chassis performance improvement available for the Ford F53 RV Chassis. This is an advanced Hydraulic Suspension, controlled by an onboard computer making thousands of instant adjustments and it delivers.
The improvements Liquid Spring makes when cornering, accelerating and stopping are uncanny and defy explanation other than to say it's worth every dollar. Yes, the install is expensive but when you do the front and rear suspension to Liquid Spring, you're entering a whole new dimension in RV handling and safey.
Diesel and Gas Engine Performance Upgrades
If you're tired of getting passed by your buddies on the way to your favorite outing or you want to be THE one passing the slow pokes while pulling the hills then count on us for your Gas and Diesel engines.
For Gas engines we offer the CARB legal Banks systems with great success. Plain and simple there's nothing engineered like Banks. Call or text today to find all your Performance options on your Gas Ford or Workhorse engine.
For our Diesel friends do we have a winner for you. If your RV is 2010 and newer we can program and install the EPA 50 states legal PDI Big Boss Tuner that delivers on it's promises of more HP and more torque. Plus their dash readout is amazing and helpful by providing much more info and gauges in an easy to read method. They really got it right with this one and it does work.
we always give the best price